So much news , so little space and time
a sampling
>
9 Comments on this post
Trackbacks
Robert Thurber said:

All I have to say is this 'GREAT government we have (lol) is a f00king joke. Their motto is "Fail to plan or Plan to fail"

Reality check folks

July 14th, 2009 at 5:59 am

Stu said:

This is a wonderfully written article on where we are heading in terms of future debt. If you allow me to indulge myself, I would like to offer up some opinions on some of your comments.

From your article you said:

"However this is a disturbing new development in our bailout nation since this is one of the first times that the U.S. Treasury will try to preemptively deal with a financial problem"

When did the U.S. Treasury get the power to set policy and dictate arrangements? I realize that our U.S. Congress is as dumb as a rock and totally incapable of managing, presiding over, controlling or any other form of being in charge, but they are the governing body… er they used to be any how?

Your chart showed the following:

CHART: "2015, 2016 & 2017 show vintage loans from the exact same period that the Subprime implosion was and continuing with Alt-A, Jumbo Prime, and Prime now blowing up" It says "Years 2005, 2006 & 2007 are the vintage dates of the majority of these loans"

All I can say is WOW!!! We already know from history what we can expect from Subprime residential home loans and starting in 2015 we will be witnessing the equivalent in Subprime commercial building loans implosion which will be much worse than residential in so many ways. For starters can you say jobs…

The residential home reset schedule takes us through 2015 if I am not mistaken, so we pick up right from there with commercial by your charts and estimates. That places us in a situation far worse than the lost decade of Japan. When we finally clear out the last of the residential housing debt losses (well maybe not in the banks via the Fed unfortunately) in roughly 2014 / 2015, we will be crushed in the next 3 years with unprecedented commercial loan defaults that will make the last 5 or 6 years look like childs play in terms of how to deal with it.

This quote was quite commical:

" "(WaPo) We are continually examining different scenarios going forward; that's just prudent planning," Treasury spokesman Andrew Williams said"

Try something called a balanced budget. I do believe it should be your main charter as an agency. Never allow printing / borrowing without the resources available within the vault. Our vault is empty… GET IT!!!

This paragraph is stunning:

"The amount of maturing loans in commercial real estate will double in 2010 and will continue upward into 2010. The chart is very clear and this is only for debt in CMBS and not held by regional banks which is over $2 trillion. This is the next multi-trillion dollar bailout you have yet to hear about. In fact, while many are discussing a second half recovery higher up officials are already planning a bailout for the commercial real estate industry. The challenge with this bailout is you are asking a public with 26,000,000 unemployed and underemployed Americans to shoulder the debt of largely speculative plays. To many it is palatable to bailout the residential real estate market because the public can understand that (even if it may be wrong) or bailing out the 2 large U.S. automakers. Yet bailing out the commercial real estate market is going to be a political nightmare"

The American public has not come to terms with the reckless spending and mandated social changes to our society because they are not paying for it yet. The average joe doesn't pay anymore than he used to in taxes or bills towards the payment of this reckless and criminal in my opinion behavior this administration is placing on peoples futures and their childrens futures… NO IDEA!!! Most people don't pay attention until it affects them, and then they awake. By printing and borrowing money this administration has kept the general public and even the business area as well away from the feeling of the hit they will ultimately take. That is until now…

People and more importantly small businesses are starting to add it all up. They are not buying the hype any longer and are realizing that they were sold a bill of rotten goods. When the amasses awake it is really tough to place them back into a slumber. A $600 / $1200 check won't work, and don't dear try another stimulas if this takes hold. Don't forget boys 2010 is just around the corner but I digress…

And finally this:

"In the 1st quarter commercial loans fell by a stunning 50 percent on a quarterly basis"

That is a number we will see replicated again and again and yet again I am afraid to report…

God speed and thanks for sharing!

July 14th, 2009 at 3:41 pm

3trillions is nothing said:

3 trillions here 3 trillions there, that's nothing we can't auction.
Obama have 4 trillions auctioned so far (7/14/2009) in less than 7 months. It only takes a printing press some paper and ink, oh and the ok from Bernanke or whoever owns the FED.

July 14th, 2009 at 6:53 pm

Stock Forecasting said:

Thank you so much for such a nice detailed information…

July 15th, 2009 at 2:04 am

jimbo said:

With low oil prices, oil companies are not investing in new production. In the meantime, current fields are entering a period of depletion. I personally believe in peak oil but what I just said is from an investment point of view. So whether or not there is/will be geological caused oil shortages, there will be under-investment caused oil shortages.

July 23rd, 2009 at 7:21 pm

Druff said:

I believe that last 2 charts are not % changes, but $B changes (see LHS). Thus far we have seen nothing.

It will get worse, but we have yet to see the real pain yet.

July 30th, 2009 at 11:17 am

Pissed said:

Doesnt this pale in comparison to the derivitives problem?

July 31st, 2009 at 11:38 am

Deak Dementhe said:

August 1st, 2009 at 5:52 am

Joe in JT said:

I bought my small house for cash. I wait for "deals" on used cars, desperate seller needing cash. I have several cars all paid for. So what's the problem Pilgram?

Anyone who takes out second and third mortagages then uses the money for a Carnival Cruise ride deserves to live in a cardboard box.

August 1st, 2010 at 5:03 pm
>
Day of reckoning for commercial real estate in 2012 – largest amount of loans maturing next year as $150 billion in CRE debt comes due. Federal Reserve running out of options in hiding financially disastrous real estate loans.
The Federal Reserve has tried its best to hide the secrets of past banking blunders deep in its balance sheet.  Commercial real estate (CRE) loans made in haste during the real estate bubble are part of this national disgrace in banking folly.  As the Federal Reserve and U.S. Treasury digitally print the dollar into oblivion the bad CRE loans still linger in the Fed balance sheet.  As it turns out the Fed has become the dumping ground for all things real estate and has traded toxic loans for quality liquidity to fuel the banks back up.  CRE debt in the form of empty shopping malls, failed hotels, and tumbleweed occupied strip malls is only a flavor of what the Fed is taking on.  Yet many of these loans are still occupying the balance sheet of many banks.  As it turns out, there was so much junk in the CRE market that the Fed could only balloon their balance sheet and still not encompass one half of the CRE market.  Many CRE loans are coming due in 2012.  Is the day of reckoning for CRE coming in 2012?
$150 billion coming due in CRE loans in 2012
Over $150 billion in CRE loans are maturing in 2012 bringing the day of reckoning closer.  Why is this a problem?  First, the CRE market has completely imploded:
Source:  MIT
CRE values just like residential real estate have cratered and are down over 50 percent since their peak.  Much of these properties require actual economic streams of income coming in for example in strip mall rents or hotel occupancies to keep servicing the debt.  Unlike a home that has other sentimental values a CRE property is strictly a business decision.  The Federal Reserve is seeing the tanking of valuations at the absolute worst time.  The Fed treating the crisis as one of liquidity simply exchanged U.S. Treasuries for toxic CRE debt to drinking buddy banks.  After all what is the harm in keeping the junk for a few years and when prices recover, a simple hand off and the public has no idea what happened except they just have to contend with greater goods inflation as their purchasing power falls through the floor.  However the bailouts of 2007 never helped the overall economy because the crisis is one of solvency, not liquidity.  The working and middle class are struggling because their purchasing power has washed away over the decades and the bailouts were simply geared to the too big to fail banks.
CRE is a giant problem because the number of buyers vying for a strip mall is relatively small.  Unlike a residential property, if the price drops low enough on a home the market will respond.  If a strip mall was poorly built in a bad location you may have no buyers regardless of cost.  And make no mistake banks have shut the door on CRE fairly hard:
Source:  World Property Channel
The fiasco in CRE can only last so long.  The Fed balance sheet has exploded during this crisis and you can rest assured billions of dollars in CRE loans are floating in the un-audited figures:
CRE is merely following the pattern outlined by the residential real estate bubble effectively creating a situation where a double bubble developed:
Source:  The American
2012 is looking like the day of reckoning for CRE debt.  First, you have an American public that is absolutely frustrated by the ineffective handouts to the banking system of the country.  The hunger for a full Fed audit is getting louder and louder.  Politicians will sway in the way of their financial backers but only to the extent they feel they can get away with their smoke and mirrors and deceive the public.  That shell game is becoming harder and harder to maintain.  At what point does the government step in and do what is best for the economy and not the big banking interests?  How does bailing out a failing hotel or empty strip mall really help the average working American?  It doesn't.  Banks were eager to make these loans and profited handsomely during the bubble.  Now they don't want to deal with the consequences of taking on too much risk so they rather socialize the losses on the public.  This is not capitalism but a banking corporatocracy.  CRE debt will come due in large amounts in 2012 and unless prices soar to the sky in the next year, some major rebalancing will need to occur.
There is no inflating out of the real estate mess and CRE is no exception.  Unless household incomes go up disposable income is going to get tighter.  We are already seeing more money being eaten up by food and energy and baby boomers will definitely see more money flowing into the healthcare industry complex.  From one frying pan to another it will become about priorities and CRE will move lower on the list.  The day of reckoning for CRE is coming next year and only time will tell how the market will respond.
>
News about the economy has gone from apocalyptic to merely bad. Stock indexes and commodity prices have been on a five month tear. Hints are showing up that at least the worst of the home mortgage disaster might be over. Unemployment is still at scary levels, but at least the rate of its increase is slowing.
All in all, it would seem that maybe the Fed printing a stack of dollars one trillion high and throwing it at the banks might actually be working, if by "working" one means a long-term debasing of the currency to get a short-term boost in the economy, though I doubt B. Bernanke would explain it in precisely those terms. However, there is another major jolt on the way for credit markets, banks, and, by extension, the rest of the economy: commercial real estate.
It's not too tough to find out that there is something amiss with commercial real estate. A quick walk around Manhattan does the trick, seeing the amount of prime first floor retail space currently seeking offers. The same is true when reserving a room in a hotel more expensive than a Super 8. I was in Boston for work a month ago and stayed in the hotel I usually use and the room that cost me (or rather, my employer) $375 two years ago was going for $149 and the parent company of the hotel was offering a "stay 3 days get one free" deal. However, the anecdotal evidence is nothing like a chart of hard numbers. Here's one:
Now that, friends and neighbors, is a steel-toe-boot-to-the-gonads chart if I've ever seen one. The word "freefall" comes to mind. Also, the text below the chart states matter of factly "July 22 , 2009 update: The latest results of the Moodys/REAL CPPI show a return of negative 7.6% in May for the all properties national index." Probably a better way to write that would be "HOLY SHIT!" but I guess that's not really MIT's style. In addition—and I downloaded the spreadsheets to check this—that number is not annualized or year-on-year rate of decline, which is the way many top down economic numbers are reported. For example, when you hear that GDP "contracted 2% in the last quarter" what that means is that GDP contracted at a rate that would generate a 2% decline over a full year, or roughly .5%. The MIT/Moodys number is 7.6% down for the month of May alone, which seems really awful until one looks one cell up in that spreadsheet. Said cell cheerfully informs us that April was down 8.6%, meaning that two months in 2009 wiped out the same percentage of value that go-go 2005 was able to add. Put another way, if you were foolish enough to by a $100 million office tower on March 31, 2009, you now own a property worth about $84.5 million, which is a pretty rough couple of months in my book.
Making these glaringly awful numbers far, far worse is the way commercial real estate is financed. Most of the loans us civilians are familiar with a fairly long term. Home mortgages are usually for 20-30 years, while most commercial real estate is financed on a shorter note that we take out to buy a car. 3-year and shorter financing is common in the commercial real estate world, and banks were as eager to loan money to dicey commercial borrowers as they were to dicey home buyers and home speculators.
To get an idea why this is so crucial, here is how a more or less average real estate deal works, with very rough, back-of-the-envelope numbers. Using the $100 million office tower mentioned above, let's assume that building is 85% leased and is generating $7 million of rent per year from tenants. The person/group/institution buying the building puts up 20% of the value and borrows the rest (a pretty conservative amount of leverage for 2000 era deals), taking on a four year note at 5.5%, meaning the borrower has to pay $4.4 million per year and in four years pay off the principal as well. What the real estate investor is hoping to do is lease up the rest of the building, maybe make some improvements to it to attract higher paying tenants, thereby increasing the cash flow servicing the debt. In an ideal world a combination of rising real estate values, increased cash flow, and longer leases will make the building itself worth more, so when the four year note is up the building might be worth $115 million while generating half again as much cash flow in rent. When that note is refinanced a nice chunk of it can go into the pockets of the investor for all of his hard work.
That's the ideal scenario, repeated thousands of times during the run up in real estate from 2000 until last year. When the getting was good, refinancing meant a chance to take some equity out of an asset that was accumulating value, but the leverage knife cuts both ways. If the asset loses value the bank still wants their money in four years, and they're not likely to want to loan you money to refinance something losing north of 7% per freaking month. It's like Paulie in Goodfellas, "Fuck you, pay me." Negative equity for a homeowner certainly sucks, but on a longer time frame that home will probably appreciate in value and as long as the owner can afford the payments the loan is fine. With the shorter term financing used on the commercial real estate world, Paulie needs his principal back a lot sooner.
While every deal is different, and every submarket has its own dynamics for price (you might not want to own a mostly leased office tower in Brooklyn, but you'd take that over a half finished condo tower in Miami), looking at the MIT/Moodys numbers it would seem that even the more conservative, non-insane commercial real estate deals done between early 2005 and early 2008 almost have to be in some degree of trouble at least on paper, with a lot less value to prop up the debt. This is to say nothing of all of the "wild and crazy guy" deals done by insane people and insane banks.
So we have a few frothy years of loans on commercial properties that have to be at least suspect, how much is that? The answer is a whole fucking lot, though nobody seems to want to publish exactly how much. The best story I could find was from the Wharton School at Penn (http://knowledge.wharton.upenn.edu/article.cfm?articleid=2296). That article states that $400 billion of such loans are coming due in 2009 and that between now and 2012 the total will be $1.8 trillion, roughly half of which are owned by banks. Delinquency rates have doubled in the past year and the values of the underlying properties are, obviously, in freefall. It's hard to put a hard number value on how much of this will actually have to be written off, partially because the banks have an incentive to put off the pain as long as possible by refinancing even when they shouldn't, but it doesn't take a particularly huge chunk of $900 billion going bad to put some serious hurt on our already stumbling banks.
Piled on to this is the fact that Wall Street was just as eager to slice and dice commercial real estate loans into mortgage backed securities, CDOs, CLOs, CDO squareds (love that name, it's complete shit, to the second power!), and probably some other science lab stuff I'm forgetting now. Swimming in the ocean of securitized real estate debt are some very sick fish in the form of bad commercial real estate.
And what are the good gentlemen in Washington D.C. doing about this problem? Mostly nothing though some are covering their ears and screaming "I CAN'T HEAR YOU NAH NAH NAH." Considering the job they did avoiding this mess, that's probably the best thing anyway. However, the original TALF program was modified to allow its use when buying existing mortgage backed securities. In its first form it could only buy new loans. What followed was perhaps the funniest event in the world of finance I can ever remember. On July 14th Standard + Poors downgraded a whole class of 2007 vintage CMBS from AAA (the highest rating, what institutions like Harvard and the Treasury get) to BBB-, the lowest grade for something considered "investment grade," i.e. not speculative. Bond nerds nationwide thought for a second that Standard + Poors might actually be doing their job for the first time in years. However, one week later they changed their minds and re-rated the bonds back at AAA again, prompting everyone where I work to refer to S&P as "Laurel & Hardy." In a Bloomberg article about the "revision" Christopher Sullivan, chief investment officer (and budding standup comic) at United Nations Federal Credit Union in New York, said"
"It is a stunning reversal and certainly raises questions concerning the robustness of their revised model, it may engender further uncertainty with respect to ratings outlooks."
Really? Ya think the 'revised model' might be of dubious robustness? The real reason, one has to guess, is that only AAA securities are eligible for TALF funding. So, thanks to the new Laurel & Hardy ratings the gubment will be loaning money on highly generous terms to the same sharpies who cooked those securities up, so that said sharpies can buy them back cheaper while risking very little of their own capital. In other words, we're backstopping them as tax paying citizens.
Is this a great country or what?
Read more: Commercial Real Estate, crash, CRE, Fed, TALF, Mr. Walker, Banking Porn
>
CMBS Conduit Market Volatility Continues
FOR IMMEDIATE RELEASE
# # #
>
John Paulson's Interview With The Financial Crisis Inquiry Commission
Comment viewing options
>
Wasn't commercial real estate supposed to crash?
By Heidi N. Moore, contributorJune 8, 2010: 11:22 AM ET
FORTUNE — During the long years of the financial crisis, the American economy has been like a retelling of the Somerset Maugham story "Appointment in Samarra," in which a man unsuccessfully runs from city to city in attempts to avoid a run-in with Death — who, of course, is one step ahead of him. Similarly, investors have now spent years dodging disaster in one area of the markets, only to find their investments coming to a bad end elsewhere.
Oddly, however, there is one sector that has been outrunning the reaper since 2007, and it's the last place you'd expect to have survived so long: commercial real estate. For much of 2008 and 2009 CRE was awash in red ink, and yet it hangs on. Richard LeFrak, chairman of the LeFrak Organization, said at the Milken Institute Global Conference in April, "The failure that we were all anticipating in the commercial real estate market, it kind of didn't happen. We blinked, it went away."
The only question now is how long it can keep up the sprint while the ghosts of boom-time leverage haunt the sector, and $1.4 trillion in loan maturities loom three years over the horizon.
To crash or not to crash: Which side is right?
There is a sharp disagreement among experts in how things will play out. Some predict foreclosures, loan defaults and a national crisis of disastrous proportions. In that corner is Elizabeth Warren's Congressional Oversight Panel, which flatly predicted this year that commercial real estate loans are heading for a crash that will bring down small banks, destroy small-business lending and create "a downward spiral of economic contraction," in her ominous words.
On the other side, investors in commercial properties and buyers of commercial mortgage-backed securities believe that the commercial real estate market will continue to suffer until it hits a bottom, but it will never crash in the way that the residential market collapsed. They believe that commercial real estate will be an example of how a market can take the hits and keep on ticking, that not every spot of trouble results in a crisis, that an industry can actually, somehow, stop a crisis if it acts early enough and has enough support.
Peter Roberts, Chief Executive Officer of the Americas for property giant Jones Lang LaSalle (JLL), put it this way: "We're not going to see a 'crash'. We're going to see a long work-through." Roberts believes commercial property values are in the process of bottoming out and will get to the ground floor by early 2011.
He credits the government's support programs in capital markets with reversing the psychology of nervous markets in 2009: "The powers that be are very focused in making sure that we don't have a crash in the real estate market. That has infused the mindset of investors."
The Hilton maneuver
Investors are making the most of their good luck while they can. There have already been deals of several different varieties that show us their plan for addressing the problem of high-water mark commercial mortgages coming due.
Of them, there's no better example of temporarily sidestepping the debt monster than Blackstone Group's clutch move with Hilton Hotels. The PE firm's $26 billion buyout of Hilton in 2007 — with $20 billion of outstanding debt due by 2013 — is a prime example of the sweaty palms that high leverage deals can cause even savvy investors.
But in April, Blackstone (BX) bought back $1.8 billion of Hilton's debt and restructured another $2.1 billion to turn it into preferred equity. Blackstone also pushed off the maturities of the remaining $16 billion until 2015, buying itself two whole years of breathing room. Hilton is still debt-laden, but it's not dead — and hedge-fund investors speak approvingly of Blackstone's decisions to face its problems early.
The deal has kicked off a quiet trend of what one real-estate investor at a hedge fund calls "mini-Hiltons" — a pending wave of real estate investors seeking to buy back and restructure their own debt to stay alive until the recovery.
In another pattern, auctions for distressed assets are becoming more and more competitive, giving troubled assets quick homes. One of the most notable was the acquisition of Corus Bankshare's $4.5 billion real estate portfolio, sold for a mere 60 cents on the dollar in an FDIC auction to a group of real estate investors and hedge funds including Barry Sternlicht of Starwood Capital Group, TPG Capital, WLR LeFrak and Perry Capital. The FDIC kept the majority of the portfolio, but gave the buyers zero-percent financing — a sweet deal for any investor.
Unhinged loans
Since properties have become so hard to buy, many investors have turned with voraciousness to the bundles of securitized loans known as commercial mortgage-backed securities, or CMBS. If anything in commercial real estate stands ready for a reckoning, it is these securities.
Despite CMBS hurtling toward higher default rates, however, investors who have faith in them are practicing some serious compartmentalization. They say that there are only some CMBS — and some tranches of CMBS — that will be hurt. They believe that the highest-rated tranches, rated triple-A, are in no danger.
They also say that CMBS could never create as much havoc as their residential cousins because of their structure: They are made of whole loans that haven't been chopped up as much in the Wall Street sausage factory, and are based on stronger assets.
The tranches most likely to be hurt, of course, are those with the worst ratings – the triple Bs. These were the biggest victims of lax underwriting standards. According to Commercial Mortgage Alert, the boom years of 2005 through 2007 saw a total of $602 billion in CMBS issuance. (The CMBS written during those three years, by the way, account for a whopping 49% of all CMBS written over the past 20 years.) Those are likely to be the problematic securities. The CMBS written before and after don't have as much leverage put on them, say investors.
CMBS, however, accounts for only about 20% of the total loan market, according to Jones Lang LaSalle's Roberts. The bigger danger to the capital markets — and to banks — are speculative commercial loans, like those in construction and land loans. Those aren't backed by firm assets and are a key part of the reason that many smaller banks have failed in recent years. It is these loans, in particular, that worry Warren and others, and could yet bring a reckoning to CRE.
There is a lot riding on the outcome of commercial real estate's do-it-yourself salvation. If the sector can escape the same kind of crash that took down residential real estate, then we have a case study in how investors and government can prevent a crash before it happens. If it doesn't work, however, the economy could be hit again at a moment when it is least able to bear the punch. 
>
7 comments to Is The United States Headed For A Commercial Real Estate Crash Of Unprecedented Magnitude?
Tim

Michael,

Thanks for another great article. I think you are right about what is coming.

John O'Neill

Bob Chapman from the International Forecaster has an interesting take on what could happen when the dollar is devalued. He said the elite don't always do what seems to be logical, meaning in the case of a hypothetical scenario of the dollar being devalued 3:1; the elite may elect to keep the value of all loans at currency rates prior to the devaluation. I can't imagine the elite getting away with this, but just in case, in might be a good idea to get as much out of debt as you can, just to be safe. People who are out of debt are going to be able to ride this storm better than those who are leveraged too high. How high is too high? If your debt is more than 10% of your total income, I would suggest trying to pay your debt down if you can. Either way, it's going to be a rough ride for all of us. Make sure you have storable food, filtered water, guns and ammo, and if possible gold and silver.

primrose

We are watching a slow train wreck of biblical proportions. The sad part, too many are in denial and believe the "government" will take care of everything. Yeah, right!

Michael Kotov

nice article, looks like a second sub-prime will be on out hands. btw ive linked to you blog from mine, maybe you can do the same for me.

regards

Sessohiyakowa

I don't think the American Public has any idea what is about to hit!
An economical collapse, simuliar to Argentina's melt down, is fastly approaching. No public assistance, insufficient medical care, food supply shortages, rampant crime levels, water shortages, energy and fuel supplies thinned to desperate levels,…and that is just the beginning of the end of the US dollar and it's society! I feel like we were soft, and set up by the people use to depend on. New Orleans was nothing compared to what the American people are going to endure in the next decade! Nitty gritty, blood sweat and tears…

Czeslaw

yes it was a big pleasure to reading it!

Jan

I fear that this is very close to what is happening all around the US. Here in Australia, we have been cushioned a lot better than the US due to our mineral resources…not the mining companies but our nationally owned mineral resources.

Commercial real estate has been a sadly overlooked commodity only because of the enormity of the residential property market and keeping a population housed.

Until Wall Street is brought to undertsnad the human consequences of their greedy actions, and until some commonsense regulations are instigated, I can only see the US commercial real estate market going belly up.

The US must start producing things again rather than just moving money around through digital points. Once this happens commercial real estate will then be needed again.
>
Commercial Real Estate Apocalypse 2011-2012
Housing-Market / US HousingFeb 22, 2010 – 01:06 PM
By: Mike_Shedlock
Inquiring minds are digging deep into a 190 page PDF by the Congressional Oversight Panel regarding Commercial Real Estate Losses and the Risk to Financial Stability.
Executive Summary
Over the next few years, a wave of commercial real estate loan failures could threaten America's already-weakened financial system. The Congressional Oversight Panel is deeply concerned that commercial loan losses could jeopardize the stability of many banks, particularly the nation's mid-size and smaller banks, and that as the damage spreads beyond individual banks that it will contribute to prolonged weakness throughout the economy.
Between 2010 and 2014, about $1.4 trillion in commercial real estate loans will reach the end of their terms. Nearly half are at present "underwater" – that is, the borrower owes more than the underlying property is currently worth. Commercial property values have fallen more than 40 percent since the beginning of 2007. Increased vacancy rates, which now range from eight percent for multifamily housing to 18 percent for office buildings, and falling rents, which have declined 40 percent for office space and 33 percent for retail space, have exerted a powerful downward pressure on the value of commercial properties.
The largest commercial real estate loan losses are projected for 2011 and beyond; losses at banks alone could range as high as $200-$300 billion. The stress tests conducted last year for 19 major financial institutions examined their capital reserves only through the end of 2010.
Even more significantly, small and mid-sized banks were never subjected to any exercise comparable to the stress tests, despite the fact that small and mid-sized banks are proportionately even more exposed than their larger counterparts to commercial real estate loan losses.
A significant wave of commercial mortgage defaults would trigger economic damage that could touch the lives of nearly every American. Empty office complexes, hotels, and retail stores could lead directly to lost jobs. Foreclosures on apartment complexes could push families out of their residences, even if they had never missed a rent payment. Banks that suffer, or are afraid of suffering, commercial mortgage losses could grow even more reluctant to lend, which could in turn further reduce access to credit for more businesses and families and accelerate a negative economic cycle.
It is difficult to predict either the number of foreclosures to come or who will be most immediately affected. In the worst case scenario, hundreds more community and mid-sized banks could face insolvency. Because these banks play a critical role in financing the small businesses that could help the American economy create new jobs, their widespread failure could disrupt local communities, undermine the economic recovery, and extend an already painful recession.
Present Condition of Commercial Real Estate
The commercial real estate market is currently experiencing considerable difficulty for two distinct reasons. First, the current economic downturn has resulted in a dramatic deterioration of commercial real estate fundamentals. Increasing vacancy rates and falling rental prices present problems for all commercial real estate loans. Decreased cash flows will affect the ability of borrowers to make required loan payments. Falling commercial property values result in higher LTV ratios, making it harder for borrowers to refinance under current terms regardless of the soundness of the original financing, the quality of the property, and whether the loan is performing.
Second, the development of the commercial real estate bubble, as discussed above, resulted in the origination of a significant amount of commercial real estate loans based on dramatically weakened underwriting standards. These loans were based on overly aggressive rental or cash flow projections (or projections that were only sustainable under bubble conditions), had higher levels of allowable leverage, and were not soundly underwritten. Loans of this sort (somewhat analogous to "Alt-A" residential loans) will encounter far greater difficulty as projections fail to materialize on already excessively leveraged commercial properties.
Economic Conditions and Deteriorating Market Fundamentals
The health of the commercial real estate market depends on the health of the overall economy. Consequently, the market fundamentals will likely stay weak for the foreseeable future. This means that even soundly financed projects will encounter difficulties. Those projects that were not soundly underwritten will likely encounter far greater difficulty as aggressive rental growth or cash flow projections fail to materialize, property values drop, and LTV ratios rise on already excessively leveraged properties. New and partially constructed properties are experiencing the biggest problems with vacancy and cash flow issues (leading to a higher number of loan defaults and higher loss severity rates than other commercial property loans).
For the last several quarters, average vacancy rates have been rising and average rental prices have been falling for all major commercial property types.
Current average vacancy rates and rental prices have been buffered by the long-term leases held by many commercial properties (e.g., office and industrial). The combination of negative net absorption rates and additional space that will become available from projects started during the boom years will cause vacancy rates to remain high, and will continue putting downward pressure on rental prices for all major commercial property types. Taken together, this falling demand and already excessive supply of commercial property will cause many projects to be viable no longer, as properties lose, or are unable to obtain, tenants and as cash flows (actual or projected) fall.
In addition to deteriorating market fundamentals, the price of commercial property has plummeted. As seen in the following chart, commercial property values have fallen over 40 percent since the beginning of 2007.
For financial institutions, the ultimate impact of the commercial real estate whole loan problem will fall disproportionately on smaller regional and community banks that have higher concentrations of, and exposure to, such loans than larger national or money center banks. The impact of commercial real estate problems on the various holders of CMBS and other participants in the CMBS markets is more difficult to predict. The experience of the last two years, however, indicates that both risks can be serious threats to the institutions and borrowers involved.
Although banks with over $10 billion in assets hold over half of commercial banks' total commercial real estate whole loans, the mid-size and smaller banks face the greatest exposure.
The current distribution of commercial real estate loans may be particularly problematic for the small business community because smaller regional and community banks with substantial commercial real estate exposure account for almost half of small business loans. For example, smaller banks with the highest exposure – commercial real estate loans in excess of three times Tier 1 capital – provide around 40 percent of all small business loans.
Foresight Analytics, a California-based firm specializing in real estate market research and analysis, calculates banks' exposure to commercial real estate to be even higher than that estimated by the Federal Reserve. Drawing on bank regulatory filings, including call reports and thrift financial reports, Foresight estimates that the total commercial real estate loan exposure of commercial banks is $1.9 trillion compared to the $1.5 trillion Federal Reserve estimate. The 20 largest banks, those with assets greater than $100 billion, hold $600.5 billion in commercial real estate loans.
Figure 17: Commercial Real Estate Loans by Type (Banks and Thrifts as of Q3 2009)

As seen in the Foresight Analytics data above, the mid-size and smaller institutions have the largest percentage of "CRE Concentration" banks compared to total banks within their respective asset class. This percentage is especially high in banks with $1 billion to $10 billion in assets. The table above emphasizes the heightened commercial real estate exposure compared to total capital in banks with $100 million to $10 billion in assets. Equally troubling, at least six of the nineteen stress-tested bank-holding companies have whole loan exposures in excess of 100 percent of Tier 1 risk-based capital.
Risks
In the years preceding the current crisis, a series of trends pushed smaller and community banks toward greater concentration of their lending activities in commercial real estate. Simultaneously, higher quality commercial real estate projects tended to secure their financing in the CMBS market. As a result, if and when a crisis in commercial real estate develops, smaller and community banks will have greater exposure to lower quality investments, making them uniquely vulnerable.
As loan delinquency rates rise, many commercial real estate loans are expected to default prior to maturity. For loans that reach maturity, borrowers may face difficulty refinancing either because credit markets are too tight or because the loans do not qualify under new, stricter underwriting standards. If the borrowers cannot refinance, financial institutions may face the unenviable task of determining how best to recover their investments or minimize their losses: restructuring or extending the term of existing loans or foreclosure or liquidation.
On the other hand, borrowers may decide to walk away from projects or properties if they are unwilling to accept terms that are unfavorable or fear the properties will not generate sufficient cash flows or operating income either to service new debt or to generate a future profit.
Delinquent Loans
Although many analysts and Treasury officials believe that the commercial real estate problem is one that the economy can manage through, and analysts believe that the current condition of commercial real estate, in isolation, does not pose a systemic risk to the banking system, rising delinquency rates foreshadow continuing deterioration in the commercial real estate market. For the last several quarters, delinquency rates have been rising significantly.
The extent of ultimate commercial real estate losses is yet to be determined; however, large loan losses and the failure of some small and regional banks appear to some experienced analysts to be inevitable. New 30-day delinquency rates across commercial property types continue to rise, suggesting that commercial real estate loan performance will continue to deteriorate. However, there is some indication that the rate of growth, or pace of deterioration, is slowing. Unsurprisingly, the increase in delinquency rates has translated into rapidly rising default rates.
The increasing number of delinquent, defaulted, and non-performing commercial real estate loans also reflects increasing levels of loan risks. Loan risks for borrowers and lenders fall into two categories: credit risk and term risk. Credit risk can lead to loan defaults prior to maturity; such defaults generally occur when a loan has negative equity and cash flows from the property are insufficient to service the debt, as measured by the debt service coverage ratio (DSCR).
If the DSCR falls below one, and stays below one for a sufficiently long period of time, the borrower may decide to default rather than continue to invest time, money, or energy in the property. The borrower will have little incentive to keep a property that is without equity and is not generating enough income to service the debt, especially if he does not expect the cash flow situation to improve because of increasing vacancy rates and falling rental prices.
Broader Social and Economic Consequences
Commercial real estate problems exacerbate rising unemployment rates and declining consumer spending. Approximately nine million jobs are generated or supported by commercial real estate including jobs in construction, architecture, interior design, engineering, building maintenance and security, landscaping, cleaning services, management, leasing, investment and mortgage lending, and accounting and legal services.
Projects that are being stalled or canceled and properties with vacancy issues are leading to layoffs. Lower commercial property values and rising defaults are causing erosion in retirement savings, as institutional investors, such as pension plans, suffer further losses. Decreasing values also reduce the amount of tax revenue and fees to state and local governments, which in turn impacts the amount of funding for public services such as education and law enforcement. Finally, problems in the commercial real estate market can further reduce confidence in the financial system and the economy as a whole. To make matters worse, the credit contraction that has resulted from the overexposure of financial institutions to commercial real estate loans, particularly for smaller regional and community banks, will result in a "negative feedback loop" that suppresses economic recovery and the return of capital to the commercial real estate market. The fewer loans that are available for businesses, particularly small businesses, will hamper employment growth, which could contribute to higher vacancy rates and further problems in the commercial real estate market.
Conclusion
There is a commercial real estate crisis on the horizon, and there are no easy solutions to the risks commercial real estate may pose to the financial system and the public. An extended severe recession and continuing high levels of unemployment can drive up the LTVs, and add to the difficulties of refinancing for even solidly underwritten properties. But delaying write-downs in advance of a hoped-for recovery in mid- and longer-term property valuations also runs the risk of postponing recognition of the costs that must ultimately be absorbed by the financial system to eliminate the commercial real estate overhang.
Any approach to the problem raises issues previously identified by the Panel: the creation of moral hazard, subsidization of financial institutions, and providing a floor under otherwise seriously undercapitalized institutions.
There appears to be a consensus, strongly supported by current data, that commercial real estate markets will suffer substantial difficulties for a number of years. Those difficulties can weigh heavily on depository institutions, particularly mid-size and community banks that hold a greater amount of commercial real estate mortgages relative to total size than larger institutions, and have – especially in the case of community banks – far less margin for error. But some aspects of the structure of the commercial real estate markets, including the heavy reliance on CMBS (themselves backed in some cases by CDS) and the fact that at least one of the nation's largest financial institutions holds a substantial portfolio of problem loans, mean that the potential for a larger impact is also present.
There is no way to predict with assurance whether an economic recovery of sufficient strength will occur to reduce these risks before the large-scale need for commercial mortgage refinancing that is expected to begin in 2011-2013.
The Panel is concerned that until Treasury and bank supervisors take coordinated action to address forthrightly and transparently the state of the commercial real estate markets – and the potential impact that a breakdown in those markets could have on local communities, small businesses, and individuals – the financial crisis will not end.
Reflections on the Report
At 190 pages, that was a very detailed report. One key take away is the huge numbers of banks at risk of failure as noted in Figure 19. There are 358 banks in the size of $1 to $10 billion with excessive CRE concentrations. There are an additional 2,115 banks in the size of $100 million to $1 billion with excessive CRE concentrations. Only 1 of the top 20 banks (greater than $100 billion) has excessive CRE concentrations. However, because of size, that 1 is important as well.
Certainly not all of those banks will fail, but hundreds of them will. Moreover, of all the banks, a whopping 2,988 out of 8,108 have excessive CRE concentrations. With inadequate loan loss provisions as noted in the following chart, is it any wonder banks are not lending?
Assets at Banks whose ALLL exceeds their Nonperforming Loans
The above chart courtesy of the St. Louis Fed.
Because allowances for loan and lease losses (ALLL) are a direct hit to earnings, and because allowances are at ridiculously low levels, bank earnings (and capitalization ratios) are wildly over-stated.
Systemic Risk
The report noted that "Treasury officials believe that the commercial real estate problem is one that the economy can manage through, and analysts believe that the current condition of commercial real estate, in isolation, does not pose a systemic risk to the banking system."
The key words in that paragraph are "in isolation".
What about credit card defaults?
What about another wave down in housing?
What about the cumulative effect of banks being so undercapitalized they could not lend if they wanted to?
What if more businesses decide to walk away for properties?
What happens to mortgage rates and rates for commercial loans when the Fed stops buying mortgage backed securities?
A quick look at the above questions shows risk is overwhelmingly to the downside.
Here is the key question as far as the "recovery" goes. Where is the source of jobs with all the above constraints and questions?
As I suggested in Yield Curve Steepest In History: Is The Meaning Different This Time?
Those who think the steep yield curve guarantees the economy will soon be humming are in for a rude awakening. In the aftermath of a deflationary credit bust, credit conditions, debt levels, and attitudes are far more important than a steep yield curve, and those conditions are god awful.

Add commercial real estate to the list of conditions that are god awful.

Perhaps the economic miracle fairy waves her wand and cures all of these systemic risks, but I would not bet on it.
By Mike "Mish" Shedlock
http://globaleconomicanalysis.blogspot.com

Click Here To Scroll Thru My Recent Post List

Mike Shedlock / Mish is a registered investment advisor representative for SitkaPacific Capital Management . Sitka Pacific is an asset management firm whose goal is strong performance and low volatility, regardless of market direction.

Visit Sitka Pacific's Account Management Page to learn more about wealth management and capital preservation strategies of Sitka Pacific.
I do weekly podcasts every Thursday on HoweStreet and a brief 7 minute segment on Saturday on CKNW AM 980 in Vancouver.
When not writing about stocks or the economy I spends a great deal of time on photography and in the garden. I have over 80 magazine and book cover credits. Some of my Wisconsin and gardening images can be seen at MichaelShedlock.com .
© 2010 Mike Shedlock, All Rights Reserved.
© 2005-2011 http://www.MarketOracle.co.uk – The Market Oracle is a FREE Daily Financial Markets Analysis & Forecasting online publication.
Comments
>
Buy Gold and Silver Online at GoldMoney
GoldMoney: The Best Way to Buy Gold and Silver
Disclaimer:The content on this site is provided as general information only and should not be taken as investment advice. All site content, including advertisements, shall not be construed as a recommendation to buy or sell any security or financial instrument, or to participate in any particular trading or investment strategy. The ideas expressed on this site are solely the opinions of the author(s) and do not necessarily represent the opinions of sponsors or firms affiliated with the author(s). The author may or may not have a position in any company or advertiser referenced above. Any action that you take as a result of information, analysis, or advertisement on this site is ultimately your responsibility. Consult your investment adviser before making any investment decisions.
>
2 Comments on this post
Trackbacks
steve said:

So let me see if I can read between the lines… don't invest in any bank stocks for long term growth, because the upcoming payment due date in 2012 for commercial real estate is not going to be able to be paid, and banks will lose cash flow, and fail…

Maybe that is why the big banks are gambling in the stock market, because they predict that CRE payments are going to fail, so they are trying to gain profits from stock trades, to make up for the losses from CRE defaults.

So will Citigroup C, stay around $4 a share, or will it drop back down to $1 in 2012? I guess I'll start saving my dollars to make a big buy in 2012 after their stock dips.

4

August 4th, 2010 at 12:53 pm

theyenguy said:

Because of FASB 157, the banks are entitled to value the properties at mark-to-manager's best estimate rather than mark-to-market. As the economy withers, the strip malls and other office parks start to vacant and the developers fail to make payment. These properties usually lie dormant until the bank folds and the FDIC takes a loss when it closes the bank. As time goes on the rating agencies will downgrade US sovereign debt and the banks as well. Then the US will face failed Treasury auctions and the banks will not do any kind of lending.

Then, I believe that "Credit Bosses", that is credit seigniors, will oversee the disbursement of credit both in the US and Europe.

Here in the US, I envision, a Financial Regulator, will exercise Discretionary Governance, and announce a Home Leasing Program administered by the banks on their REO properties and those of Freddie Mac, Fannie Mae and the US Federal Reserve. Mortgage lending and securitization of loans will cease, and leasing of homes will be a public private partnership cooperative endeavor. Companies that have done servicing mortgage-backed securities, such as Anworth Mortgage Asset Corporation, ANH, will quickly disappear from the economic landscape, as mortgage bond funds such as Goldman Sachs Mortgage Bonds, GSUAX, tumble in value.

I also envision that this Credit Seignior, perhaps in public private partnership with American Express, AXP, and Capitol One Finance, COF, will provide seigniorage for credit. He will issue credit mostly to those companies which serve strategic national needs.

In Europe, I see a new role for the President of the ECB. I envision that in response to severe credit contraction and banking ill-liquidity, that he also will be Credit Seignior, as he accepts sovereign and other debt and issues credit to Eurozone member banks thereby keeping some degree of money liquidity flowing.

The European Financials stock market rally is over and the Euro is falling lower, as the chart of the European Financials EUFN shows it to be topped out and falling 1.2% lower today. And the chart of the 2x Euro ETF URR shows it falling 5.6% lower; thus both stock deflation and currency deflation is underway.

And Bond deflation has commenced as well, as can be seen in the 2x US Government Bond ETF UBT falling lower.

So a total debt deflationary vortex has formed with stocks, currencies and bonds all trading lower. Today, August 4, 2010, the world has entered into Kondratieff Winter, that is the final season of economic and political experience where wealth will be exhausted and liberty destroyed as regional governance will rise to provide for political security and economic sustainability.

August 4th, 2010 at 1:47 pm
>
2012 Total Collapse Of The U.S. Economy
Written by ysdata on March 26, 2009 – 7:39 pm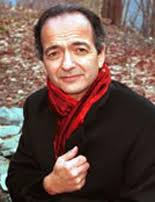 Is Gerald Celente the new Nostradamus? He believes so much in his predictions that he has the domain name "thecollapseof09.com". So, What are Gerald Celente predictions? Total collapse of the U.S. economic system by 2012.

Gerald Celente Armageddon Predictions:
The employment rate will triple
Vacant strip malls
Commercial real-estate collapse
Food riots
Rising crime
Tax revolution
Who is Gerald Celente? Gerald Celente is the Founder and Director of the Trends Research Institute. He is also the author of Trends 2000: How to Prepare for and Profit from the Changes of the 21st Century
and Trend Tracking: The System to Profit from Today's Trends
. Gerald Celente has forecast the Panic of 08, The Fall of the Soviet Union, Gold Bull Market, 2001 Recession, the Dot.com Crash and many other trends to hit. He has been predicting trends since 1980.
Gerald Celente said — the bailout bills and stimulus packages will not work. He believes that you can't print money based on nothing. I agree with that statement. He also said — This will be the greatest Depression. He thinks by 2012 there will be a new third party system.
The only way for the U.S. to avoid the 2012 collapse is to come up with a new alternative energy source — something ground breaking. So, what does Gerald Celente recommend for us common folks? Gerald Celente recommends that we save every dollar we can!
What do you think of Gerald Celente and his predictions?
http://www.ysdata.com/blogger/2012-total-collapse-of-the-us-economy/221
See it >
US economy will totally collapse
Economics for Dummies
Worst that Great Depression
>
9 Comments on this post
Trackbacks
Robert Thurber said:

All I have to say is this 'GREAT government we have (lol) is a f00king joke. Their motto is "Fail to plan or Plan to fail"

Reality check folks

July 14th, 2009 at 5:59 am

Stu said:

This is a wonderfully written article on where we are heading in terms of future debt. If you allow me to indulge myself, I would like to offer up some opinions on some of your comments.

From your article you said:

"However this is a disturbing new development in our bailout nation since this is one of the first times that the U.S. Treasury will try to preemptively deal with a financial problem"

When did the U.S. Treasury get the power to set policy and dictate arrangements? I realize that our U.S. Congress is as dumb as a rock and totally incapable of managing, presiding over, controlling or any other form of being in charge, but they are the governing body… er they used to be any how?

Your chart showed the following:

CHART: "2015, 2016 & 2017 show vintage loans from the exact same period that the Subprime implosion was and continuing with Alt-A, Jumbo Prime, and Prime now blowing up" It says "Years 2005, 2006 & 2007 are the vintage dates of the majority of these loans"

All I can say is WOW!!! We already know from history what we can expect from Subprime residential home loans and starting in 2015 we will be witnessing the equivalent in Subprime commercial building loans implosion which will be much worse than residential in so many ways. For starters can you say jobs…

The residential home reset schedule takes us through 2015 if I am not mistaken, so we pick up right from there with commercial by your charts and estimates. That places us in a situation far worse than the lost decade of Japan. When we finally clear out the last of the residential housing debt losses (well maybe not in the banks via the Fed unfortunately) in roughly 2014 / 2015, we will be crushed in the next 3 years with unprecedented commercial loan defaults that will make the last 5 or 6 years look like childs play in terms of how to deal with it.

This quote was quite commical:

" "(WaPo) We are continually examining different scenarios going forward; that's just prudent planning," Treasury spokesman Andrew Williams said"

Try something called a balanced budget. I do believe it should be your main charter as an agency. Never allow printing / borrowing without the resources available within the vault. Our vault is empty… GET IT!!!

This paragraph is stunning:

"The amount of maturing loans in commercial real estate will double in 2010 and will continue upward into 2010. The chart is very clear and this is only for debt in CMBS and not held by regional banks which is over $2 trillion. This is the next multi-trillion dollar bailout you have yet to hear about. In fact, while many are discussing a second half recovery higher up officials are already planning a bailout for the commercial real estate industry. The challenge with this bailout is you are asking a public with 26,000,000 unemployed and underemployed Americans to shoulder the debt of largely speculative plays. To many it is palatable to bailout the residential real estate market because the public can understand that (even if it may be wrong) or bailing out the 2 large U.S. automakers. Yet bailing out the commercial real estate market is going to be a political nightmare"

The American public has not come to terms with the reckless spending and mandated social changes to our society because they are not paying for it yet. The average joe doesn't pay anymore than he used to in taxes or bills towards the payment of this reckless and criminal in my opinion behavior this administration is placing on peoples futures and their childrens futures… NO IDEA!!! Most people don't pay attention until it affects them, and then they awake. By printing and borrowing money this administration has kept the general public and even the business area as well away from the feeling of the hit they will ultimately take. That is until now…

People and more importantly small businesses are starting to add it all up. They are not buying the hype any longer and are realizing that they were sold a bill of rotten goods. When the amasses awake it is really tough to place them back into a slumber. A $600 / $1200 check won't work, and don't dear try another stimulas if this takes hold. Don't forget boys 2010 is just around the corner but I digress…

And finally this:

"In the 1st quarter commercial loans fell by a stunning 50 percent on a quarterly basis"

That is a number we will see replicated again and again and yet again I am afraid to report…

God speed and thanks for sharing!

July 14th, 2009 at 3:41 pm

3trillions is nothing said:

3 trillions here 3 trillions there, that's nothing we can't auction.
Obama have 4 trillions auctioned so far (7/14/2009) in less than 7 months. It only takes a printing press some paper and ink, oh and the ok from Bernanke or whoever owns the FED.

July 14th, 2009 at 6:53 pm

Stock Forecasting said:

Thank you so much for such a nice detailed information…

July 15th, 2009 at 2:04 am

jimbo said:

With low oil prices, oil companies are not investing in new production. In the meantime, current fields are entering a period of depletion. I personally believe in peak oil but what I just said is from an investment point of view. So whether or not there is/will be geological caused oil shortages, there will be under-investment caused oil shortages.

July 23rd, 2009 at 7:21 pm

Druff said:

I believe that last 2 charts are not % changes, but $B changes (see LHS). Thus far we have seen nothing.

It will get worse, but we have yet to see the real pain yet.

July 30th, 2009 at 11:17 am

Pissed said:

Doesnt this pale in comparison to the derivitives problem?

July 31st, 2009 at 11:38 am

Deak Dementhe said:

August 1st, 2009 at 5:52 am

Joe in JT said:

I bought my small house for cash. I wait for "deals" on used cars, desperate seller needing cash. I have several cars all paid for. So what's the problem Pilgram?

Anyone who takes out second and third mortagages then uses the money for a Carnival Cruise ride deserves to live in a cardboard box.
>
The trillion dollar bailout you didn't hear about – Commercial real estate values plummet again yet banks hide losses. A $3.5 trillion financial disaster in the making. We are now proud owners of an AMC theater and Chick-fil-A.
The latest data on existing home sales should tell you exactly where we are in this so called recovery.  Average Americans are unable to purchase big ticket items without massive government subsidies.  It is also the case that all the too big to fail banks are standing only because of the generous support of taxpayer money.  Without large tax credits and the Federal Reserve buying down mortgage rates the housing market is extremely weak.  Yet very few of the housing "analysts" actually bother to ask why they are weak in the first place.  The employment market is in disarray and wages have fallen for everyone outside of the top 1 percent of income earners.  The bailout fatigue is running out of steam but banks are using clandestine methods to offload trillions of dollars of commercial real estate to taxpayers.  The next giant bailout is already happening but you probably haven't heard about it.
Commercial real estate values continue to slide:
Source:  MIT
For the latest month of data prices fell an additional 4 percent.  Now this is coming at a seasonal time when real estate values usually see price increases.  But people are pulling back and spending less money on discretionary items.  This is happening for a couple of reasons including the fact that wages have been stagnant for over a decade and the underemployment rate is still near peak levels.  Commercial real estate in places like Las Vegas has crashed because who is out buying million dollar condos in this market?  Very few and that is why you are seeing many places having vacancy rates of 50, 60, or even 70 percent.
"TALLAHASSEE — Condo bills have flooded the Capitol.

More than five dozen have been filed during the legislative session, as Florida grapples with its real estate crisis. But boil down the language of the proposals to help cash-strapped condo dwellers, and there are only a handful of ideas:

Make it easier for investors to buy multiple units in empty buildings. Delay state-mandated upgrades. Discover ways to punish owners who don't pay skyrocketing association dues."
So instead of letting prices correct and allowing markets to set the actual price based on lower incomes, the government and specifically the banking and housing industry are trying to do everything to keep home prices inflated.  Ironically they are using agencies that were intended to help low to moderate income buyers purchase, in essence, affordable housing.   And if the prices don't stay inflated, they offer big discounts only to their crony friends.  So how exactly is this benefitting the typical American family?
Over a year ago, the U.S. Treasury was secretly discussing "Plan B" about gearing up for a giant commercial real estate bailout.  Not much was said about this in the mainstream media.  Yet now we know that banks specifically the Fed are taking on incredible amounts of CRE loans onto their books.  In other words, the bailout is already happening.  Think this isn't the case?  We now own a mall out in Oklahoma:
Source:  NPR
"(NPR) As part of the bailouts of AIG and Bear Stearns, the Federal Reserve Bank of New York spent more than $70 billion to buy toxic assets the companies owned. Last week, prompted by a lawsuit filed by Bloomberg News, the Fed finally told the world exactly what it bought.

The Fed now owns loans to Hilton hotels in Hawaii, Puerto Rico, Malaysia and Trinidad. It owns loans to the Miami airport, and the Civic Opera House in Chicago.

It also owned a loan to Crossroads Mall in Oklahoma City. Then, when the owners of the mall couldn't make the payments, the Fed foreclosed. So now it owns the mall, which includes a Chick-fil-A and an AMC theater."
How much demand exists for this out in the current market?  There isn't much if you look at current CRE values.  But prices are continually distorted as more and more money is filtered to the banking sector of the economy.  Keep in mind that many banks have incredible amounts of CRE debt.  As we just saw with existing home sales, without massive tax subsidies the market is still overpriced.  CRE values are coming down to reflect their true values yet the suspension of mark to market and the ability of banks to roll over bad loans keeps price discovery hidden long enough to devise additional ways to push this toxic waste to taxpayers.
The fact that the entire banking system is now held up by taxpayer money, we have in effect nationalized the banking system with no actual benefits of nationalization.  That is, all the profits go to banks while all the losses hit the taxpayer.  This goes for Bank of America, JP Morgan, Wells Fargo, AIG, Goldman Sachs, Fannie Mae, Freddie Mac, FHA, and every other entity that is a ward of the state in one way or another.
Commercial real estate has gotten zero play in the mainstream media even though this is a $3 trillion market.  Does the public drive by an empty condo building or strip mall and think about the larger implications?  Maybe they don't and that is why the government and banks are working together to slowly work their shadow bailout.
If you enjoyed this post click here to subscribe to a complete feed and stay up to date with today's challenging market!
>
Comments
15
Pending Comments
0
>